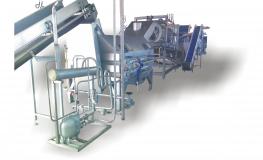 Clean the scallops with our new type of eviscerator to increase the yield.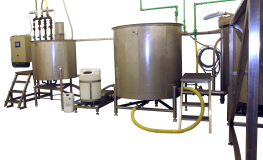 Mix & Cure very easy and accurate when it comes to controlling salinity and mixing additives.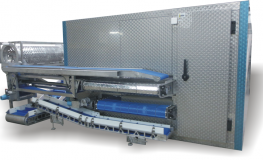 We supply miscellaneous types of tunnel freezers according to the customers´ needs & specifications.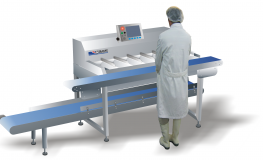 Combine a predetermined number of fresh or frozen products into a package with an exact weight.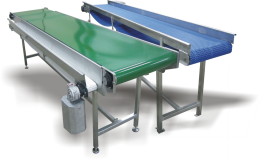 Extensive range of flow-lines, with modules addressing each manufacturing state.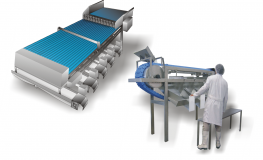 Grade different types of fish on the processing line according to your needs.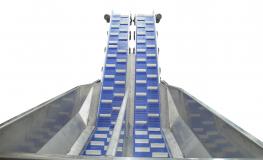 Transport your product on conveyors with synthetic belts or modular types.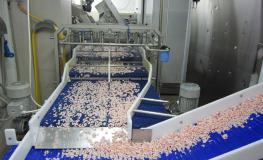 Installable both in land base factorys and on-board fishing vessels.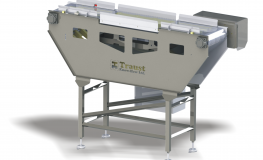 The Flowscale is robust with a user-friendly touch screen and Ethernet connection for data logging.  The highly economical Flowscale is a part of a line of low-cost advanced processing equipment that offers essential high-tech machine.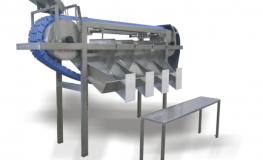 Easy Channel Grader is fast and reliable.Easy Channel Grader small footprint with open modules and easy to clean and sanitize.Easy Channel Grader is suitable for grading Anchovies, Mackerel, Capelin, Prawns, Hake, Sardines ,Herring ,Sardinella, Lobster tails, Scallop, Shrimp, Sprat, Squid, Trout.